Whale season in Hawaii is typically from late November to early April. There are so many ways to see these magnificent creatures, from going to scenic lookouts and/or hikes on your own with binoculars or checking out one of many whale watching cruises available on most of the islands. Most people will see spouting, which is a spray of water as the whale exhales through its blowhole, but if you're lucky you will also see whales do some pec slapping & lobtailing. Of course, what we all want to see is breaching, and this blog will list some of the best options for seeing the humpback whales on Oahu.
On your own: Makapuu Point, Amelia Earhart Lookout & Diamond Head are some of the best and closest places to Waikiki (where you're probably staying) to see whales.  This mother and her calf were spotted at Makapuu point!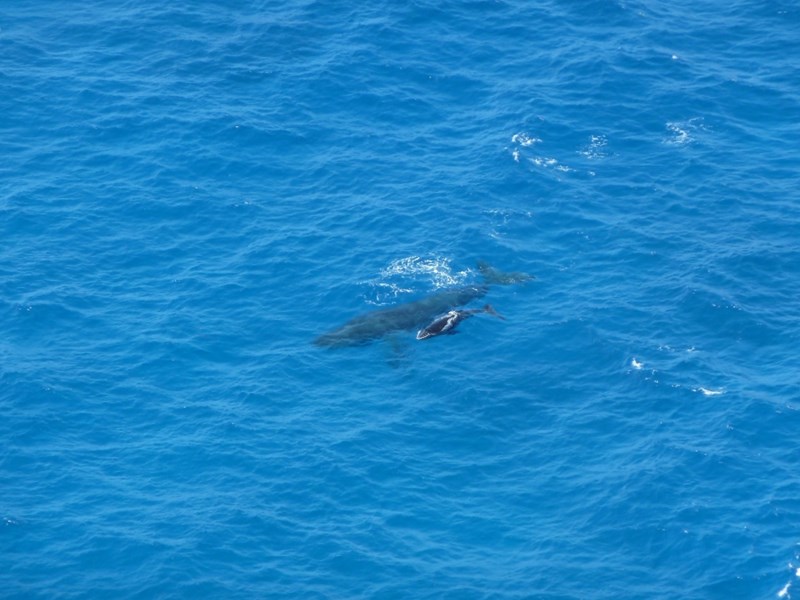 By boat tour: There are several tour operators that cruises that go out specifically looking for whales. Many of these companies offer a guarantee that if you don't see whales you can go back again (none of them will give you your money back as they don't control nature).
1. Waikiki option: If you're staying in Waikiki then you probably want to check out the Guaranteed Whale Watch. This one does pickups in Waikiki & it also has a snorkel combo option (not snorkelling with whales) where you have the chance to see turtles & other tropical reef fish.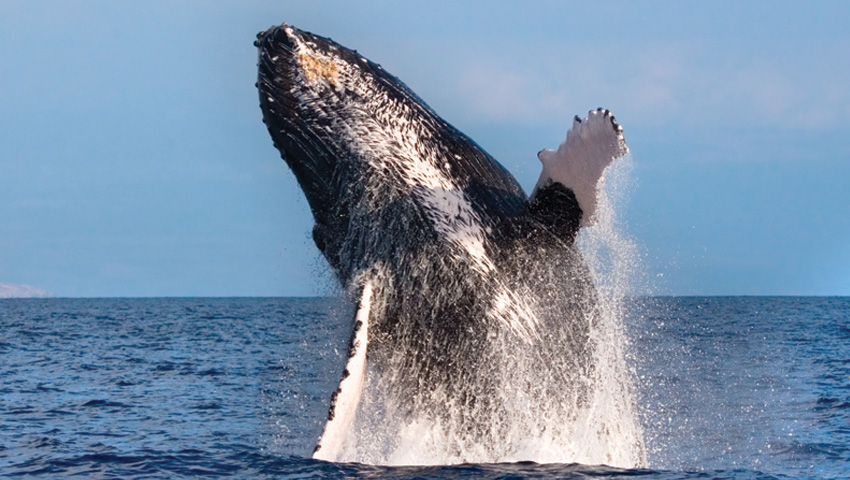 2. West Side Option:  If you're staying in any west side resort like the Ko Olina Beach Villas Resort, Aulani Disney Hotel, Marriott Ko Olina, etc., then the Humpback Whale Watch would be the best option for you as they pick up in those hotels. If you happen to have a car, this tour would be a great option as well as they give a 10% discount if you self-drive.

3. North Shore Options: There's a couple of good options for whale watching in the North Shore of Oahu: Whale Watch North Shore & Whale Watching Encounters. Both are great options that allow you to BYOB & food! Sunset options are available, and if you want to watch whales in the North Shore but don't have a car, the whale watching encounters does do pickups in Waikiki at an additional cost.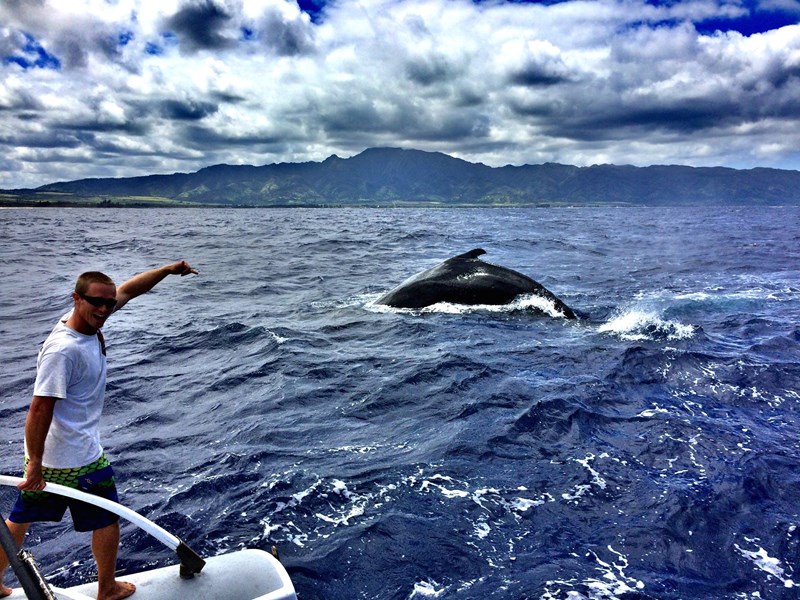 There's also a "tour hack" option…… If you want to see whales, but aren't going to be extremely upset if you don't see them, or for example you want to do a cruise that's a little fancier (like a dinner cruise, dolphin swim tour, or a shark cage adventure) then I would suggest just booking one of those tours instead. Why? Because chances are since you're going to be on a boat, that you will see whales! So it's kind of like getting a 2 for 1!
Have you seen whales on Oahu? Share with us your favorite spots & tips in the comments below!
(Visited 9 times, 1 visits today)
Comments
comments