Luaus are Hawaiian feasts held to celebrate life's milestones. Today, locals throw luaus with their family and friends to celebrate baby's first birthdays, graduations, weddings, and the arrival of special guests. When visiting Hawai`i, many tourist can attend luaus to experience to sights, sounds, and food of Hawai`i.
Origins of the Luau
In pre-contact times, Ancient Hawaiians called their feasts `aha`aina which translated to 'gathering and meal'. The `aha`aina were held to celebrate military victories or the launching of a new canoe. Attendees sat of the floor on woven lauhala mats and the sexes were segregated to abide by kapu (prohibitions on daily life). In 1819, King Kamehameha I ended kapu allowing men and women to dine together and the `aha`aina became known as the luau, named after the leaf of the taro plant.
Foods at a Luau
POI
Poi is one of the central items at the table of many Hawaiian meals. It is made of mashing the taro root into a sticky paste. Poi serves as one of the carbohydrates at a luau feast.
KALUA PIG
Kalua pig is created by cooking an entire pig in an underground imu oven. The pig is seasoned and wrapped in leaves before being lowered into a pit in the ground. Hot rocks are also placed within the pig and in the pit to aid in cooking. For hours, the pig slowly roasts and a ceremony is held raising the smoky pork out of the oven before being served at the luau.
POKE
This dish of marinated chunks of raw fish dates back to Ancient times. Many variations on poke recipes exist but the most common recipe for this side dish includes sesame oil, soy sauce, seaweed, and sometimes sliced onions.
LAU LAU
Another main entrée item at luaus are lau lau. Lau Lau are steamed dishes of pork, chicken, or fish wrapped in luau leaves and baked in the imu oven for hours.
HAUPIA
Dessert at many luaus include an assortment of dishes but one that is most popular is haupia. Haupia is a coconut cream custard served slightly chilled. Originally, haupia was cooked in the imu oven but today it can be made in a traditional oven or created from a mix.
You can find luaus throughout the island of O`ahu and each one has its own charm and appeal.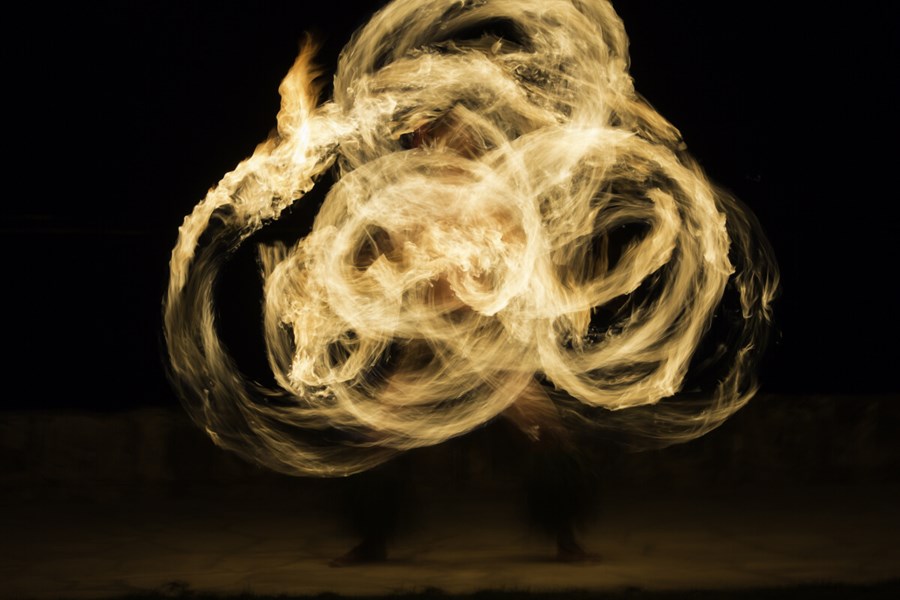 This luau is close to Waikiki that you can walk or take an Uber or Lyft from your hotel. Located in the Waikiki Aquarium, its a great option for those who want to get the experience without the 3+ hours of commute necessary for many of the other island luaus.
Touted as one of the closest luaus to Waikīkī, Chief's Luau is located at Sea Life Park where tall cliffs create a backdrop for the luau of Chief Sieu and his family. Delicious food, lively entertainment awaits.
Located on 12 beachfront acres, Paradise Cove is the epitome of a luau experience. Guests are greeted with freshly mixed mai tai cocktails and ushered into hours of fun with Hawaiian games, traditional fishing, and merriment that culminates in a delicious luau and show.
Known as the most authentic luau on the island, there are three packages available so guests can customize their dining experience. Along with song and dance, PCC is also known for the fire knife dancing!
CLICK HERE for a list of most of the luaus on Oahu
(Visited 1 times, 1 visits today)
Comments
comments